Oral and Maxillofacial Surgery (OMS)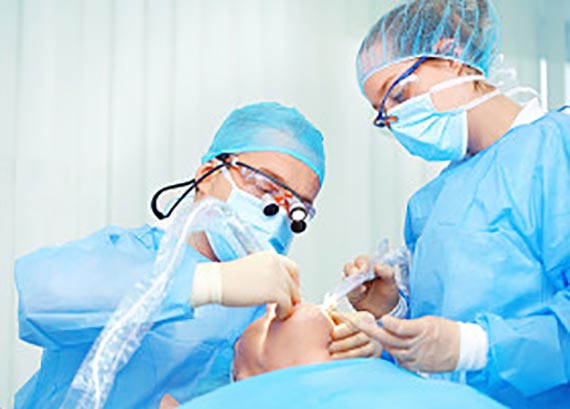 Oral and maxillofacial surgeons treat patients with problem wisdom teeth, facial pain or misaligned jaws.
These skilled surgeons also treat facial injuries, place dental implants, perform facial cosmetic surgery and care for patients with oral cancer, tumors or cysts of the jaws.
UT Dentists Oral and Maxillofacial Surgeons practice in six hospitals in the Texas Medical Center, with primary offices in Smith Tower, 6550 Fannin St., Suite 2237. For information, call 713.790.4600.
Learn more about oral and maxillofacial surgery at UT Dentists.