Oral Health and Healthy Aging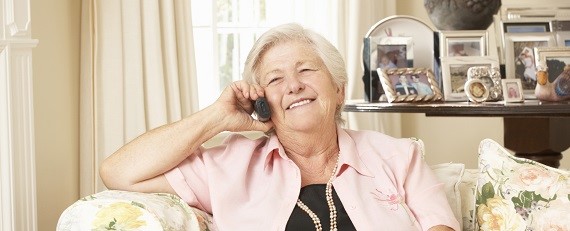 At UTHealth School of Dentistry, we know how important oral health is to overall health, especially in older adults, yet many are unaware of the connection. UTSD is committed to being an information resource for patients, families, caregivers and other health professionals.
Research has shown that gum disease is related to an increased risk of coronary heart disease, aneurysms and other health problems. Common chronic diseases and conditions such as diabetes, hypertension, depression, heart disease, Parkinson's and malnutrition — and sometimes the medications used to treat them — can also impair oral health.
Today, an estimated 70 percent of adults age 65 and older have some of their natural teeth, compared with 54 percent in the early 1990s. As the U.S. population increases by a projected 27 percent over the next 35 years, the fastest-growing age group will be those 80 years or older.
Working with other members of the health care team — social workers, psychologists, podiatrists, nutritionists and geriatricians — our dentists and dental hygienists can help older patients maintain health and quality of life.
Challenges of aging
Preserving oral health can get more difficult as we age for many reasons, including:
Loss of dental insurance benefits upon retirement (Medicare does not cover most routine dental care)
Medications that cause dry mouth and promote dental decay
Loss of mobility, making it difficult to get to a dental office
Cognitive impairment, such as dementia or Alzheimer's disease
Being institutionalized or homebound.
Poor oral hygiene and lack of dental care can lead to pain, infection, bad breath, difficulty eating, social isolation and a loss of dignity.
Older adults, their families, caregivers and the health care professionals who serve them can all benefit from learning about ways to preserve oral health and reduce the risk of problems.
UTHealth School of Dentistry can help
We can provide experts to speak on a variety of oral health topics. If you're interested in scheduling an educational presentation at your facility or for your organization, please contact us at UTSD@uth.tmc.edu. We're also available to answer questions about oral health concerns.
UTHealth's Consortium on Aging is another resource for education, research and advocacy.
Common problems and treatments
Throughout life but especially as we age, oral health problems arise. Sometimes, they can be eased with simple interventions.
Educational resources online