Fourth-year dental students use laser dentistry to heal patients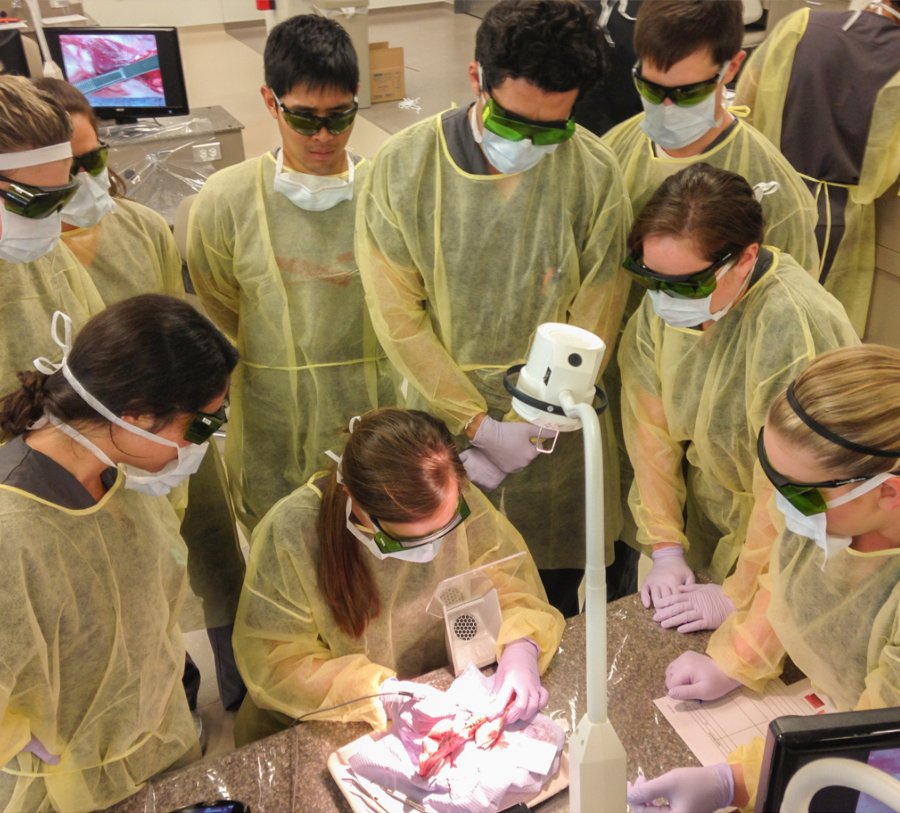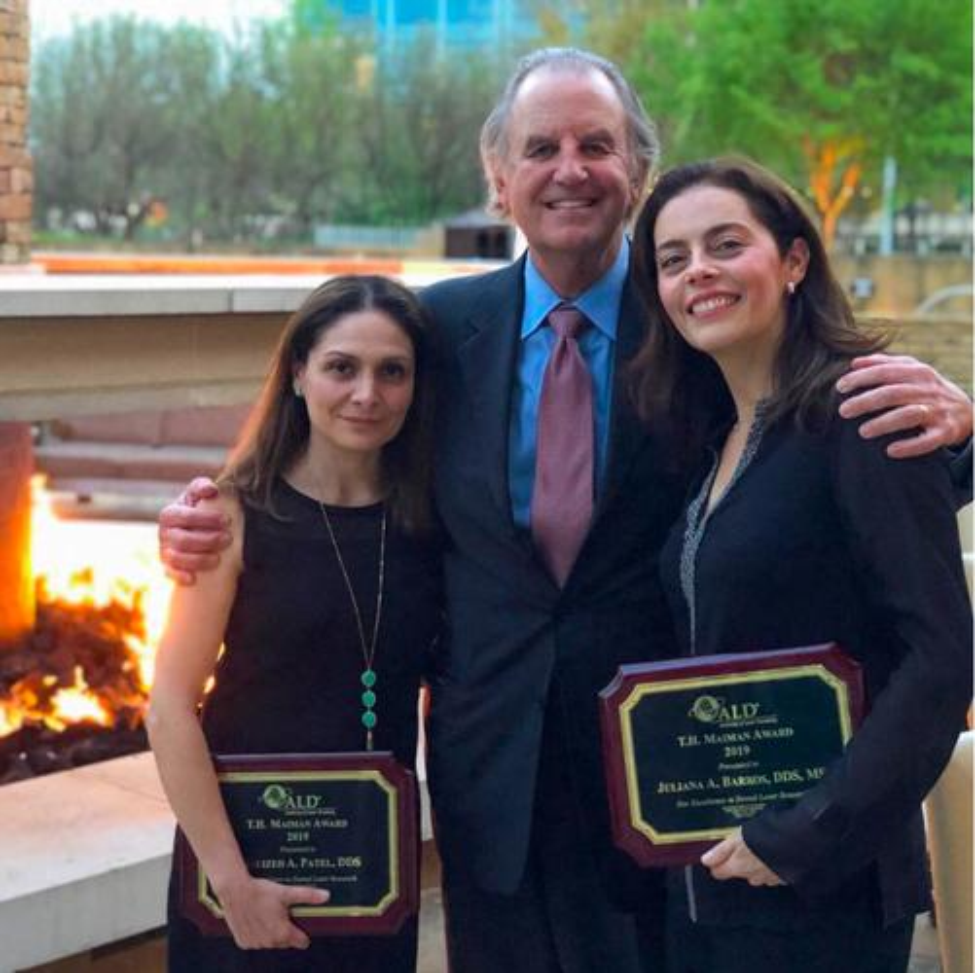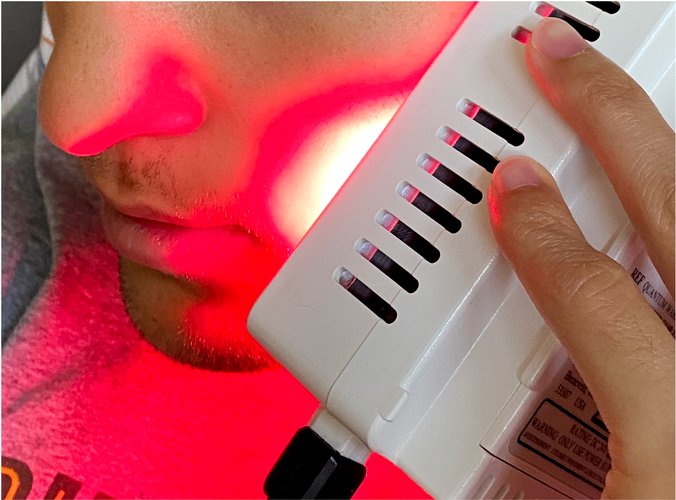 UTHealth School of Dentistry at Houston is one of five schools in the U.S. to offer a comprehensive program in laser dentistry for students. Rather than using a handpiece or surgical blade, the provider utilizes lasers to perform the procedure. Lasers are making a remarkable impact on the delivery of dental care in the 21st century and have become a widely used advanced technology.
Surgical lasers can be used in both soft- and hard-tissue procedures, such as gingival recontouring, frenectomies, implant uncovering, biopsies, caries removal, and in both intracanal (root canals) or intrasulcular (periodontal pockets) decontamination. Nonsurgical lasers can be used to reduce pain and inflammation, improve healing, manage oral facial pain, and stimulate saliva flow and nerve regeneration.
All fourth-year dental students are introduced to the basic principles of laser dentistry during the Clinical Simulation II course. In addition, 20 students have the opportunity to take the class a step further through an oral biopsy elective. During this advanced, clinical course, the students assist and perform laser surgeries followed by post-encounter case presentations and debriefings.
Juliana A. Barros, DDS, MS, associate professor and vice chair of the Department of Restorative Dentistry and Prosthodontics, and Shalizeh "Shelly" Patel, DDS, MEd, associate professor and the director of clinical simulation, lead the laser component of both programs at UTSD and have advocated for the use of advanced technology in the dental profession since 2009.
"I've performed many surgeries at my private practice, but was surprised when Barros introduced me to the therapeutic benefits of lasers back in 2008," Patel said. "This introduced me to a whole new approach to practice, which I never knew a dentist could offer to their patients."
Barros and Patel also host an introductory laser program for residents and faculty members, and co-lecture an annual continuing dental education (CDE) standard certification course, "Integrating Lasers into Your Everyday Practice," through the PACE Center in collaboration with the Academy of Laser Dentistry (ALD).
Practitioners can obtain the standard-level certification by completing a peer-reviewed, hands-on, comprehensive CDE course (totaling 12 credit hours) and passing a 75-question, multiple-choice examination. Barros and Patel are both ALD recognized course providers and follow national standard teaching guidelines, approved by the academy. On average, 50 residents and faculty members become laser certified through their programs each year.
"I've been using lasers since 2001 and every time I'm impressed by how precise and conservative a laser can be," Barros said. "I never tackled big surgeries, but laser technology allows me to do certain procedures that I never thought I could do before. This technology excites me and allows me to offer the best treatment I can provide to my patients."
Barros and Patel were faculty members when the School of Dentistry received their first diode laser in 2009 (a donation from the UTSD Alumni Association) and their first erbium laser (a gift from Charles Hoopingarner, DDS '73). Over the years, the school has expanded to house six diodes, two erbiums, and three photobiomodulation devices, in addition to numerous loaned lasers.
"I'm very happy that the university has integrated an entire laser program; it's very comprehensive and encompasses training across all levels." Barros said. "We're very unique because of it.
In addition, Patel and Barros offer advice on evidence-based clinical procedures and safety protocols to their students even after graduation.
"The students become the champions for laser implementation in private offices," Patel said. "We teach them the process, and after graduation they advocate for the use of this technology in their practices."
In the future, Barros and Patel hope to certify all fourth-year dental students, implement advanced laser training for residents in their specific field, and eventually provide a master's program in laser dentistry.
Currently, patients can receive laser dentistry care at UT Dentists, the student clinics, graduate clinics, and in special patient care clinics. For more information about the use of advanced techniques and technology in the profession, visit UTDentists.com.