Dr. Servos returns to UT Dentists as clinical director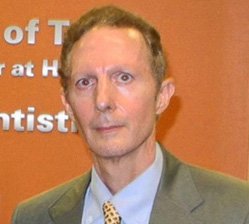 Associate Professor Thomas A. Servos, DDS, has been named clinical director for UT Dentists, the faculty practice at UTHealth School of Dentistry at Houston. He will oversee clinical aspects of managing the Group Practice located in Suite 1210, working in collaboration with Executive Director Diana Morcho.
Servos is a 1983 graduate of UT Health Science Center at San Antonio School of Dentistry and joined the UTSD Houston faculty in 1995, serving as the first director of the school's Dental Service Research and Development Plan, which includes the faculty practice. He is part of the Department of General Practice and Dental Public Health.
UTHealth School of Dentistry Dean John Valenza, DDS, announced the change as Servos began his new duties Jan. 1.
"We are so fortunate to have Dr. Servos re-join UT Dentists and bring his experience and expertise to the Group Practice," Valenza said. "I know that faculty, staff and patients will benefit from his leadership in elevating the practice to even higher levels."