Directions and Parking
Location Information
UT Dentists Faculty Group Practice
School of Dentistry Building, Suite 1210
7500 Cambridge St., Houston, TX 77054
713.486.4444
Hours of Operation
Monday through Friday, 8 a.m. to 5 p.m.
Directions and Parking
UT Dentists group practice is located inside UTHealth School of Dentistry at the corner of Cambridge Street and East Road. Surface-lot parking is available for up to $10 per ticket. Metro Buses 60 and 297 stop near the school and connect with Texas Medical Center (TMC) Transit Center. Click here for Metro schedules.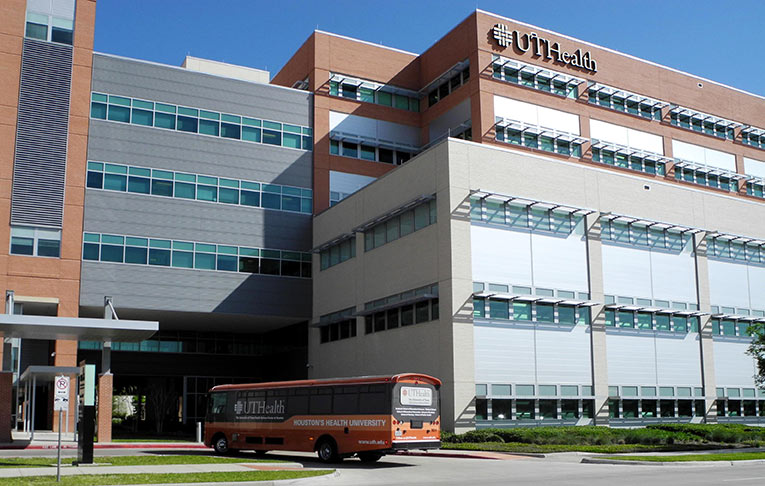 The UTHealth Shuttle stops at the School of Dentistry, and any UTHealth student or employee presenting a university ID may ride the shuttle free of charge from 6 a.m. to 8:30 p.m. Monday through Friday. Students and employees of The University of Texas M.D. Anderson Cancer Center (with M.D. Anderson ID) may ride the UTHealth Shuttle between 9 a.m. and 5 p.m. weekdays. Click here for UTHealth Shuttle information.